Skip to Content
Founded in 1993 Providing Job's & Careers for Over 25 Years
Midwest Bartenders School employs the industry's finest experts to teach our classes. Having the best in house instructors will ensure our students are ready to take on any bartending job as soon as they graduate! We get you learning with hands-on training. We have you make the drinks, practice serving to live guests and get down your conversational skills. We also have a classroom setting to teach about the history and production of wine, beer, and spirits commonly used in bars and restaurants.
We offer financial aid for airline employees affected by the September 11, 2001 tragedies, Tuition Assistance Program (TAP) for all UAW, and other tuition grants are available through Indiana Vocational Rehabilitation, Goodwill, and the state.  If you are unemployed or underemployed, there are funds available to you through your local Work One office.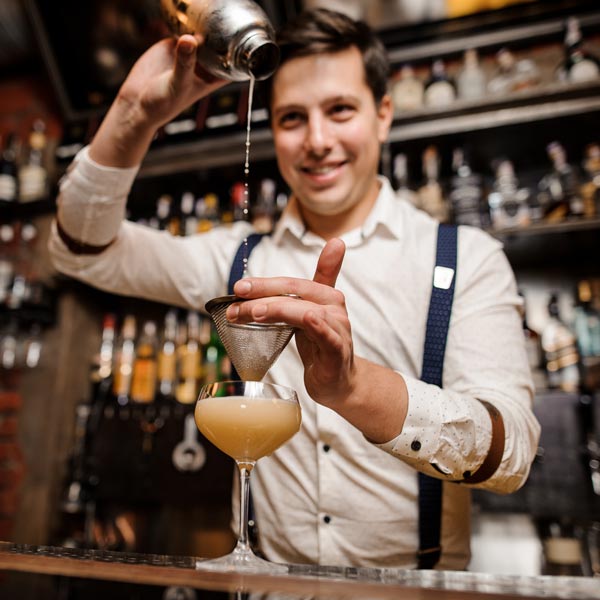 Courses Available from Midwest Bartenders School
Midwest Bartenders School's training program stresses hands-on training in an actual, working cocktail lounge classroom. We offer classes in the morning from 10am-2pm and evening from 6pm-10pm Monday through Friday for 2 Weeks (40 hours). We have weekend classes that are Saturday and Sunday 9am-4pm for three consecutive weekends. Upon successful completion of our courses, we offer job placement assistance. Our job placement assistance is not only local but coast-to-coast. Midwest Bartenders School in Indiana has classes forming every two weeks so don't wait, call to enroll today!
Here are the courses that we offer:
Professional Mixology
Advanced Mixology
Flairtending
Vino 101
Bar Management
Why Choose Midwest Bartenders School to Switch Careers?
Bartending is one of the best and most fun ways to make some extra cash.  With most bartenders working part-time hours and easily earning $100 to $200 a night, you'll be free to spend the rest of your time either supplementing your income in other ways or enjoying your new-found financial freedom. We graduate some of the best bartenders in the world and thanks to our initial training they can make up to $100K a year.
Become a Bartender Today at Midwest Bartenders School!