Skip to Content
How Can Bar Consulting Help You and Your Bar?
The competition to stay open in the restaurant and bar industry is at an all-time high. Building new clientele while keeping your regulars happy is more difficult than ever given the amount of choices they have in their city. Indiana has one of the largest growing number of bars and restaurants as we have been growing in popularity in publications and presence.
We take pride in the Indiana service industry and want to help them be able to live out their dream of running and managing a bar. Some bars also go through struggles when transitioning new management and owners. This is the perfect time to call a bar consultant to assist with training and making sure the bar and restaurant are up to the proper standards.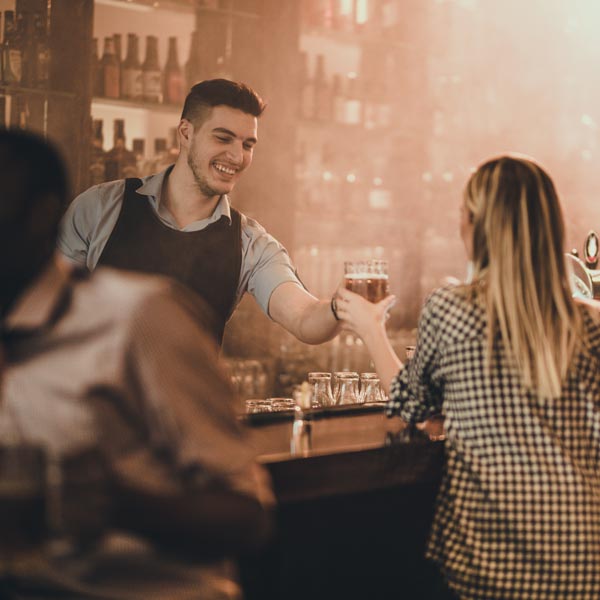 Bar Consulting from Midwest Bartenders School in Indiana
Midwest Bartenders School offers on-site consultation for new or established bars and restaurants in Indiana. Our team will help give you and your staff the tools to succeed in your area. Let us assist you with:
Inventory and ordering products
Loss Prevention
Staff Training
Management Training
Alcohol Awareness Training
Front of the house and back of the house training
Develop food and beverage menus
Curate beer and wine lists
Food pairings
Pricing and creating specials
Entertainment & Advertising
POS Training
Event Planning
Developing an Employee Handbook
Over Two Decades of Bar Consulting Experience in Indiana
You have an amazing chef, bar staff from Midwest Bartenders School is great, and your servers have great customer service, so why aren't you getting guests into your space? Midwest Bartenders School has been helping bars in the surrounding Indianapolis cities for over 25 years. We wish to safeguard these bars and restaurants in Indiana to be able to give our graduates great places to work. We want these spaces to provide customers with a rewarding experience from their drinks to the atmosphere.
Let the professionals at Midwest Bartenders School help find out the answers with our bar consulting program. Our experts have worked in the industry for many years and want to help bring that knowledge to your space to ensure that you have the resources you need to stay open. Call us today!
Become a Bartender Today at Midwest Bartenders School!